On this week's Arizona Spotlight: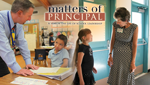 Special Report: 'Matters of Principal,' Part 4: School's Out
The final part of an Arizona Public Media special radio series exploring the highs and lows of school leadership. The series follows a year in the life of a new principal and a retiring principal.
Featured in part 4 are Jim Heinzelmann from the Sahuarita Unified School District and Lisa McCorkle from the Tucson Unified School District.
Both principals are leading schools in a time of change for education in the state of Arizona and across the country.
'Matters of Principal' is produced by Fernanda Echavarri.


PHOTO: American Public Media
"We're Looking at Food Now in Very Different Ways"
A culinary conversation with Lynne Rossetto Kasper about her show 'The Splendid Table,' which joins the NPR 89.1 programming lineup June 1. It will air Saturdays at 1:00pm.
"We're a show that looks at food from just about every possible angle," Kasper told Arizona Spotlight's Mark McLemore.
But it's equally accessible to dedicated gourmands and kitchen-averse microwavers.
"Sixty percent of the people who listen to this show and are fans of it have no intention of walking into a kitchen under their own volition," said Kasper.
"And that's really wonderful to me. Because the point here is that what we've discovered food is far more than cooking."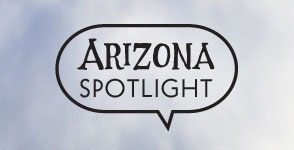 Arizona Spotllight
Arizona Spotlight airs Fridays at 8:30 a.m. and 6:00 p.m. and Saturdays at 5:00 p.m. on KUAZ Radio (89.1 FM/1550 AM).
Arizona Spotlight is hosted by Mark McLemore. Program staff includes Senior Production Engineer Jim Blackwood, Senior Producer Mark Duggan and Production Assistant Natalie Sanchez.
The program also features original music by the critically-acclaimed Tucson band Calexico.