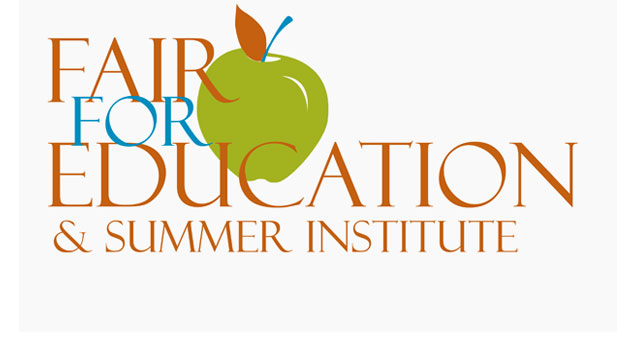 June 24, 2013
Tucson Magnet High School
3 p.m. - 8 p.m.
The Fair for Education will promote the positive influence of education in our community, celebrate learning as a life-long endeavor and establish education as a 'cultural pillar' and central figure to the social identity of Tucson and Pima County.
Arizona Public Media is proud to be a sponsor for this year's Fair for Education. AZ PBS LearningMedia ® will offer a special training session by Steve Purkiss, AZ.PBSLearningMedia's S. Arizona's representative. Don't miss this professional development opportunity to explore the web-based teaching resource that meets State of Arizona education standards.
The FAIR invites the public to come and celebrate education in our community by presenting a fun, family-pleasing array of educational opportunities for every age and interest. It will be an evening to come together and find new resources for enrichment from museums, student groups, industry leaders, health experts, etc. There will be:
FREE Professional Development Credit for Teachers


Demos of physical activities such as, karate, jump rope, and bike riding. Also demos featuring science and art. (These exhibitors have been asked to include audience participation.)


Tucson Food Truck Round-Up

We have teachers and counselors who are doing nothing short of brilliant, and we want the community to see this, recognize it and celebrate it!