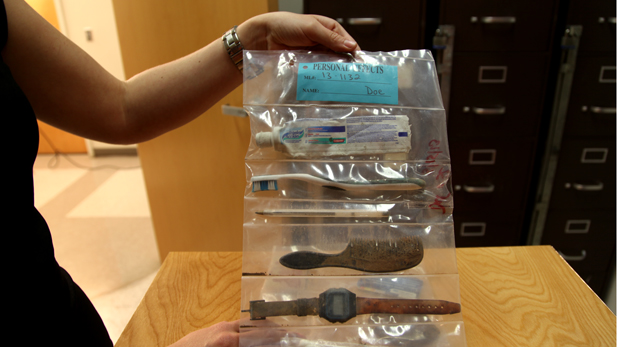 Items found with the body of an undocumented migrant, kept by the Pima County Office of the Medical Examiner. (PHOTO: Fernanda Echavarri)
A report from the University of Arizona finds that deaths of migrants entering the country illegally along the Southwest border have remained steady at an average of 150 a year since 2002.
University researchers report the Pima County Office of the Medical Examiner processed the remains of 2,238 migrants from 1990-2012, of which more than 750 remain unidentified.
"Migrant deaths are still very high in Southern Arizona, hundreds each year and that hasn't changed despite the fact that there are fewer migrants crossing and we are using Border Patrol apprehension statistics to estimate migration flow," said Robin Reineke, coordinator of the Missing Migrant Project at the Pima County Office of the Medical Examiner.
From 1990 to 2001 there were 265 remains recovered by the Pima County Office of the Medical Examiner, categorized as unidentified border crossers. For most of those years, the number of deaths was below 20.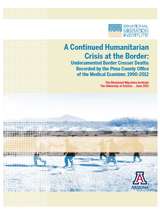 In 2002 the upward trend spiked and since then, there have been 1,973 bodies of unidentified border crossers found. In that period death tolls topped 100 each year, according to the report.
The report, "A Continued Humanitarian Crisis at the Border," was released Wednesday and shows the majority of bodies recovered in the desert are those of Mexican citizens. However there has been an increase of people from Central American countries dying along the international border. Border Patrol apprehensions of people from Guatemala, Honduras and El Salvador have also increased, according to the report.
"While Mexicans might be able to afford and wait to see what's going to happen with the U.S. economy or with immigration reform, Central Americans are sort of already at a breaking point," Reineke said.
Most people died from exposure to natural elements or from unidentified causes, she said, and the number of deaths by homicide has remained steady in the last decade.
The authors contend the findings highlight how migrants intent on crossing the border into Arizona have been pushed into more remote areas. The move comes amid increased security at traditional crossing points closer to urban areas.
The findings are based on the studies of demographic characteristics of the identified remains and the locations where bodies have been found over the past 22 years.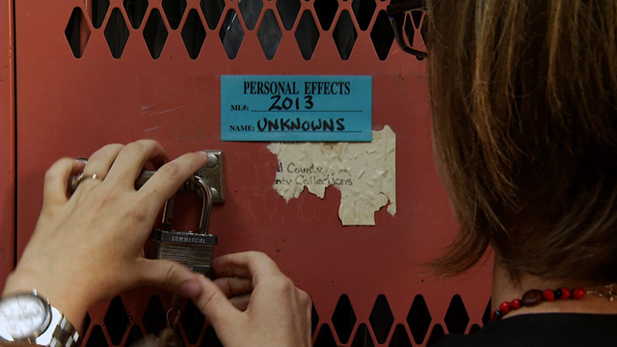 Belongings of unidentified people found in the desert along the U.S.-Mexican border. (PHOTO: AZPM)
Read "A Continued Humanitarian Crisis at the Border"
View at Google Docs | Download File