University of Arizona baseball wrapped up its 2013 season March 26 with a 7-1 victory, giving them a series sweep against the University of Southern California.
The Wildcats were the defending National Champions. But the team saw many key players from last year move on to the Major Leagues.
This year, the 'Cats were not chosen to be in the 2013 NCAA Division I Baseball Championship. Arizona ended the season with 34-21 record overall, and 15-15 in the Pac-12.
But there was still plenty of enthusiasm from fans at Hi-Corbett Field. The team had an overall season attendance of more than 100,000 people.
Jim Blackwood was at the season closer and recorded an audio postcard of the sounds of the game: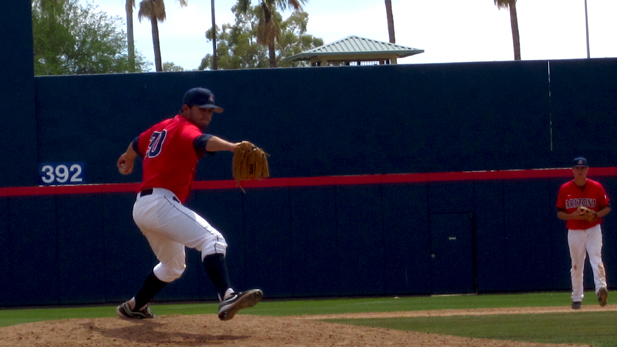 Tyler Crawford pitched a complete game as Arizona closed the regular season with a 7-1 victory over USC (PHOTO: Jim Blackwood)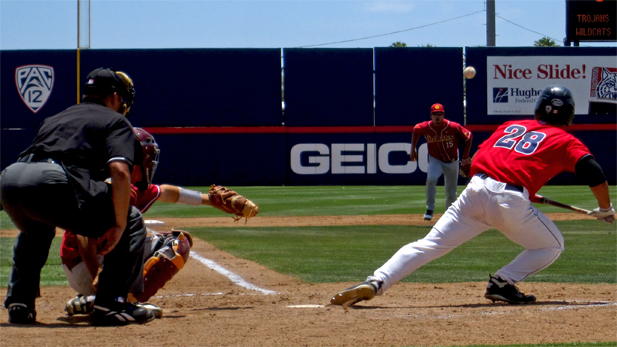 Infielder David Lopez bunts... (PHOTO: Jim Blackwood)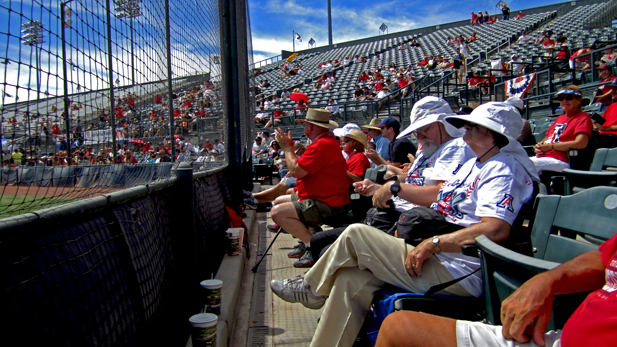 In the stands at Hi-Corbett for the final home game of the season (PHOTO: Jim Blackwood)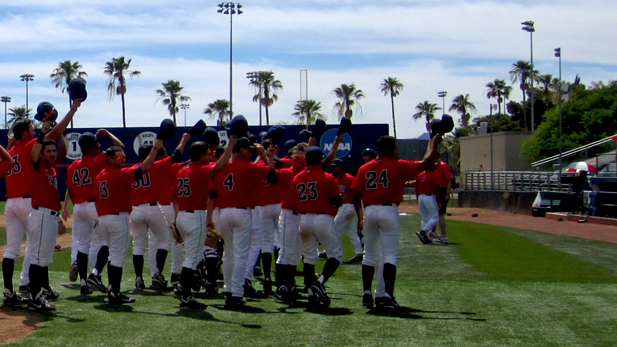 The team waves to the fans one last time... (PHOTO: Jim Blackwood)