Suzanne Miles, a recent interim chancellor of Pima Community College, retired Friday from her position as president of Pima's Community Campus.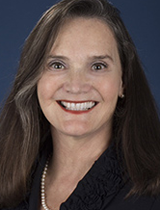 PHOTO: www.pima.edu
Suzanne Miles.
Miles took over as chancellor last year when then-Chancellor Roy Flores retired from [Pima Community College(http://www.pima.edu/), citing health reasons.
His retirement came after he was accused of sexual harassment and financial mismanagement at the college.
Earlier this year, when Miles was serving as interim chancellor, the college's accrediting agency put Pima on probation, citing problems with Flores' and Miles' leadership.
After that, Miles stepped down from chancellor to become president of one of the college's campuses.
Miles announced her retirement in a news release late Thursday.
Pima Community College has until next summer to draft a report to convince the Higher Learning Commission it should no longer be on probation.
The incoming chancellor, Lee Lambert, is moving from Washington state and begins his job at Pima Community College on July 1.