On this week's Arizona Spotlight: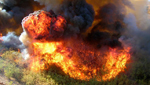 Collaborative Effort Keeps an Eye On Wildfire
June can often be the worst month for wildfire in Arizona. The high winds of spring and weeks of low humidity have dried fuels out.
But a number of different agencies are working together to keep an eye on conditions, ready to spring into action if a fire gets started.
They include, among others, National Park Service, the Forest Service and state foresters.
They share information and resources, and work to educate the public about fire safety.
Mark Duggan talked with representatives of several agencies about the importance of cooperation in keeping wildfires at bay.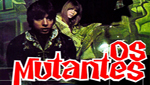 The Second Life of Os Mutantes
Meet the man behind Os Mutantes, one of Brazil's most enduring bands. Formed in 1966, often playing homemade instruments, they became popular in South America for nearly a decade.
They fused elements of psychedelic rock and Tropicália and released half a dozen albums before breaking up in 1978.
The band lay dormant until they agreed to play a festival in London in 2006. And that's when they found that they had a new generation of young fans.
Since then, they've released two more albums and toured extensively. They appeared in Tucson in June.
The band's founder, Sérgio Dias, dropped by the Arizona Public Media studios to talk about the second life of Os Mutantes.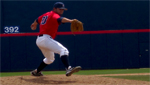 Audio Postcard: Arizona Wildcats Baseball
University of Arizona Wildcats baseball wrapped up its 2013 season March 26 with a 7-1 win over the University of Southern California.
The Wildcats were the defending National Champions. But the team saw many key players from last year move on to the Major Leagues.
This year, the 'Cats were left out of the 2013 NCAA Division I Baseball Championship.
But there was still plenty of enthusiasm from fans at Hi-Corbett Field. The team had an overall season attendance of more than 100,000 people.
Jim Blackwood was at the final game and recorded an audio postcard.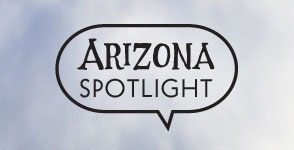 Arizona Spotllight
Arizona Spotlight airs Fridays at 8:30 a.m. and 6:00 p.m. and Saturdays at 5:00 p.m. on KUAZ Radio (89.1 FM/1550 AM).
Arizona Spotlight is hosted by Mark McLemore. Program staff includes Senior Production Engineer Jim Blackwood, Senior Producer Mark Duggan and Production Assistant Natalie Sanchez.
The program also features original music by the critically-acclaimed Tucson band Calexico.