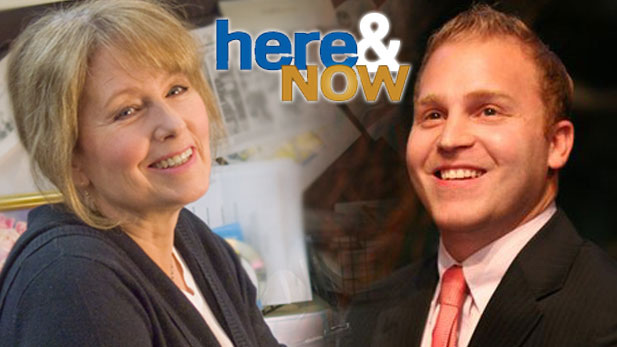 (PHOTO: AZPM)
July 1, 2013 the daily news magazine radio program,
Here & Now
will debut on NPR 89.1, and will be heard Monday through Thursday from 11 a.m. to 1 p.m., replacing
Talk of the Nation
which ends production at the end of June.
Science Friday
with Ira Flatow will continue to air on Fridays from 11 a.m. to 1 p.m.
Here & Now is designed to "meet listeners where they are," bringing news that breaks in the mid-day news cycle, after Morning Edition and before All Things Considered. Hosts Robin Young and Jeremy Hobson drive the show, along with contributions from reporters from around the nation and world, bloggers, and packages from the BBC and member stations around the country.
Here & Now, premiering Monday, July 1 at 11 a.m. on NPR 89.1.