Listen to the show:
Featured on this week's Arizona Spotlight:
The Emerging Language of Transpoetics
A first-of-its-kind event happened in Tucson in May. Casa Libre, a literary non-profit organization, hosted a national symposium on transgender and "gender-queer" poetry.
Producer Laura Markowitz spent time with event organizer T.C. Tolbert and keynote speaker Joy Ladin to learn more about the emerging language of "trans-poetics."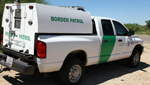 Re-evaluating Border Patrol's Use Of Force
This week, the United States Senate discussed an immigration reform proposal that seeks to strengthen border security.
Congress is also calling for a re-evaluation of the Border Patrol's use of deadly force.
Seventeen cases of fatalities involving Border Patrol agents have occurred since 2010, but the investigations have been hidden from public view. And sometimes they drag on for years.
Michel Marizco reports.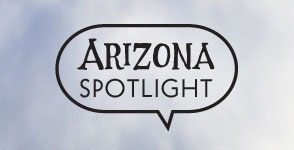 Arizona Spotllight
Arizona Spotlight airs Fridays at 8:30 a.m. and 6:00 p.m. and Saturdays at 5:00 p.m. on KUAZ Radio (89.1 FM/1550 AM).
Arizona Spotlight is hosted by Mark McLemore. Program staff includes Senior Production Engineer Jim Blackwood, Senior Producer Mark Duggan and Production Assistant Natalie Sanchez.
The program also features original music by the critically-acclaimed Tucson band Calexico.