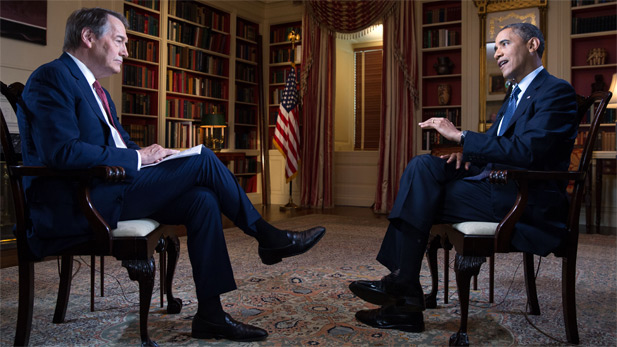 (PHOTO: PBS)
Tune into
PBS 6
tonight at 5 pm for Charlie Rose's exclusive interview with President Barack Obama.
The interview took place before the President and First Family departed for Belfast for the G-8 Summit and covers issues including the outcome of the Iranian elections, the civil war in Syria, China and cyber attacks, the NSA controversy, Guantanamo, and the drone policy.
Charlie Rose, tonight at 5 pm on PBS 6.