The Mountain View Black Officer's Club was listed this week as one of the top endangered historic buildings in the country.
The designation, from the National Trust for Historic Preservation, means the club, on the Fort Huachuca Army Post in Sierra Vista, is at risk of being lost.
The club, also known as the Mountain Vista Officer's Club and Mountain Vista Colored Officer's Club, was built in in 1942.
It is an example of the formerly segregated military post and has national significance, said Demion Clinco, president of the Tucson Historic Preservation Foundation.
Listen: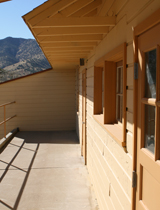 PHOTO: Courtesy Tucson Historic Preservation Foundation
"Mountain View is the most significant example of a military service club in the United States," Clinco said. "Built specifically for African America officers, the Mountain View Black Officer's Club historic significance has been well documented by local and national historians and preservationists."
The Southwest Association of Buffalo Soldiers was working on restoring the building from 2004 to 2011. After the organization's lease on the building ended, restoration ended, too.
Members of the organization said the building is a part of American history, and they want the Army to apply it for listing on the National Register of Historic Places. It already has a historic designation in local and state preservation offices, said Jennifer Levstick, secretary of the Tucson Historic Preservation Foundation.
Local and state officials cannot submit an application on behalf of the Army, because the Army is the property owner, Levstick said.
Other structures at Ft. Huachuca built around the same time have earned national historic status, said retired Army Maj. Gen. Julius Parker. As a Buffalo Soldier, he said he questions the treatment of the building.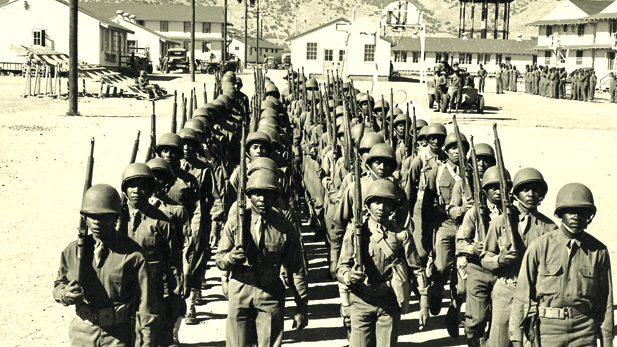 PHOTO: Courtesy Tucson Historic Preservation Foundation
"It is the only structure in our existence that has been built expressly for black officers. Now, the preservation of this structure, in my view, will acknowledge and serve as a reminder that even during the darkest days of our racial evolution in this country, blacks have remained loyal to the United States of America," Parker said.
But the Buffalo Soldiers said they hope the new threatened or endangered status will help bring in money and attention for restoration of the building.
"We've got to stop looking at it as the Black Officer's Club. We've got to start looking at it as American history," said Frank Bothwell, a Buffalo Soldier who retired as a sergeant major.
He said the soldiers who came before him made his career at Ft. Huachuca possible.
"Their legacy should not be destroyed," Bothwell said.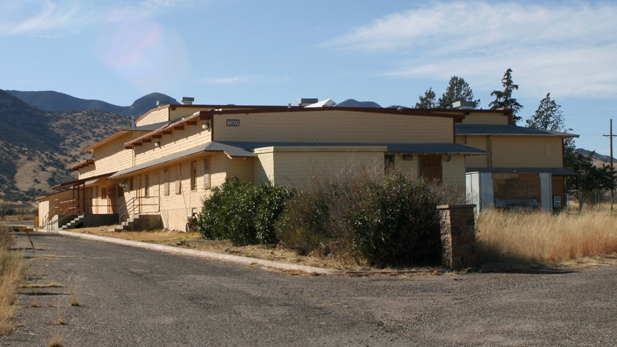 PHOTO: Courtesy Tucson Historic Preservation Foundation