Listen to the show:
Featured on this week's Arizona Spotlight: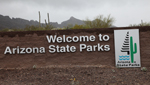 PHOTO: Mark Duggan
The recently enacted state budget provides $1 million in new funding for Arizona State Parks. That's a big change from recent years, when lawmakers made deep cuts to the park system's budget.
Those lean times forced the agency to cut back on staff, outreach and repairs. It also helped forge new alliances, as private organizations stepped in to help manage some parks that were in danger of closing.
Does new money mean the park system is on solid ground again?
Mark Duggan reports on the financial health of Arizona State Parks.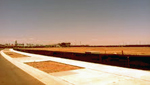 PHOTO: Peter O'Dowd
In Phoenix, Zombie Subdivisions Wake From Slumber
Due to an ongoing real estate recovery, developers in Phoenix are scrambling to keep up with a surge in demand for new housing.
During the recession, home builders in the suburbs often abandoned neighborhoods that were only half-built. The ring of unfinished construction around the city became known as "zombie subdivisions".
But now, as Peter O'Dowd reports, those zombies are waking up.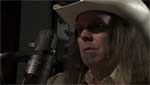 PHOTO: AZPM
Hank Topless performs his song "Happy Times Blues".
Spotlight Session: Hank Topless
Singer/songwriter and guitarist Hank Topless has lived the storyline of many a country & western song in his 30 years of performing.
He's had plenty of experience leading bands. But these days he's enjoying taking a solo approach.
Topless dropped by the Arizona Public Media studios to talk to Mark McLemore and play a few songs.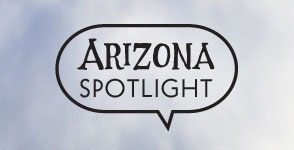 Arizona Spotllight
Arizona Spotlight airs Fridays at 8:30 a.m. and 6:00 p.m. and Saturdays at 5:00 p.m. on KUAZ Radio (89.1 FM/1550 AM).
Arizona Spotlight is hosted by Mark McLemore. Program staff includes Senior Production Engineer Jim Blackwood, Senior Producer Mark Duggan and Production Assistant Natalie Sanchez.
The program also features original music by the critically-acclaimed Tucson band Calexico.