(VIDEO: AZPM)
Clint Bolick, VP for litigation, Goldwater Institute.
The Supreme Court's decision this week on the Voting Rights Act left Arizona election and voting specialists split on whether it upholds state sovereignty or leaves voters vulnerable to discrimination.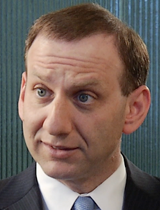 Joe Kanefield, attorney, Ballard Spahr, Phoenix. (PHOTO: AZPM)
Arizona is among nine states affected by the court's 5-4 ruling striking down part of the law, freeing the state from having to submit electoral changes to the federal government for approval, a process known as pre-clearance.
Joseph Kanefield, a Phoenix attorney and former state elections director, said in an interview for Friday's Arizona Week broadcast that he thinks the court's invalidating of the pre-clearance formula and thus, in effect, pre-clearance itself, was the right decision for Arizona.
"From an election administration point of view, things will be much smoother," Kanefield said. "At this point, from the elections officials' standpoint, they will be able to implement their changes in procedures and practices on a much more expedited basis.
"It will free them up to do things that may help eliminate lines in polling places and allow them to expedite the counting of ballots after the election," he said. " ... Anything that distracts the election officials prior to the election prevents them from doing the kinds of things that make elections go smoother."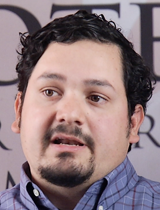 Francisco Heredia, national field director, Mi Familia Vota. (PHOTO: AZPM)
An advocate for Latino voters said in an Arizona Week interview that the ruling opens the door to more problems with voter suppression, which he said remains an issue in Arizona.
"We still struggle with discrimination, and things like voter ID laws that just put on unnecessary barriers, not only for Latino voters but everybody, to stop them from the easiest path to voting in every election," said Francisco Heredia, national field director for Mi Familia Vota, a Phoenix-based organization.
An official of the Goldwater Institute disagreed.
"All of the protections that people think of when they think of the Voting Rights Act – guaranteeing access to the ballot, prohibiting discrimination – they remain intact," said Clint Bolick, vice president for litigation at Goldwater in Phoenix. "Nothing that was illegal yesterday is legal today."
On behalf of the Goldwater Institute, Bolick, on more than one occasion, offered to cover the state's legal costs if it challenged the Voting Rights Act. State officials never took him up on the offer.
Bolick said Arizona never should have been subject to pre-clearance, because it never did anything as blatantly discriminatory as what Southern states were doing in attempting to keep blacks from voting in the 1960s.
Heredia said the state still should be under pre-clearance, because voter suppression and discrimination continues. He cited the Legislature's passage two weeks ago of a package of early-voting reforms, including a purge of the permanent early-voter mailing list and limits on who can collect and deliver early ballots.
Bolick said that before Tuesday's Supreme Court ruling, Arizona officials would have been required to seek pre-clearance from the U.S. Justice Department before enacting the legislation. Now, the law takes effect without federal review, something Bolick called a victory for state sovereignty.