Listen to the show:
Featured on this week's Arizona Spotlight: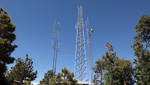 Mount Lemmon has long been one place that Tucsonans can go when they need a break from life in the desert.
But the small mountain community seems a little more remote lately - as of a disagreement between a cell phone tower owner and a service provider has left the area without coverage.
This is causing communication problems for residents and visitors alike, as we hear in a report from Zac Ziegler.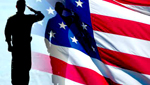 Native American Vets Struggle With VA System
Veterans all over the country are finding out they have to wait months, sometimes years, before they receive a response to their disability claims.
Native American veterans have had an especially difficult time navigating the federal claim system. There are more Native American veterans than there are from any other minority group.
Laurel Morales reports on a recent Veterans Summit on the Hopi Reservation near Flagstaff.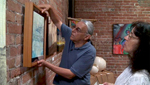 PHOTO: AZPM
Looking to the Sky for Rain and Artistic Inspiration
The monsoon officially arrived on June 15th, right alongside our triple-digit summer temperatures. That date marks the time when Southern Arizonans can start looking to the skies for signs of rain.
Luis Carrion takes us to a new art exhibition in Tucson that seeks to capture the anticipation that comes with the monsoon.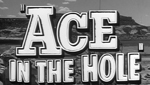 In the early days of the movies, Germany became established as a film making giant thanks to directors like Fritz Lang, Ernst Lubitsch, and Billy Wilder. Each would later emigrate to Hollywood to escape the the turmoil of World War II, and there each would find his own kind of success.
Billy Wilder's name became synonymous with big box office returns. But film writer Chris Dashiell introduces us to one Wilder film that failed to gain acceptance when it was released.
Today, Ace in the Hole stands as a rare early example of a movie that reflected upon the state of mass media and the slippery slope into sensationalism that had already begun over 62 years ago.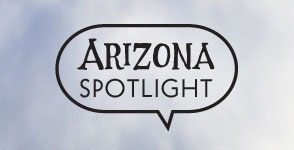 Arizona Spotllight
Arizona Spotlight airs Fridays at 8:30 a.m. and 6:00 p.m. and Saturdays at 5:00 p.m. on KUAZ Radio (89.1 FM/1550 AM).
Arizona Spotlight is hosted by Mark McLemore. Program staff includes Senior Production Engineer Jim Blackwood, Senior Producer Mark Duggan and Production Assistant Natalie Sanchez.
The program also features original music by the critically-acclaimed Tucson band Calexico.