H.T. Sanchez accepted the Tucson Unified School District Governing Board's job offer Saturday, and he will become the district's superintendent effective Monday.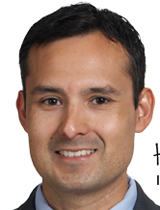 H.T. Sanchez, TUSD superintendent. (PHOTO: Ector County Schools)
Sanchez will replace John Pedicone, who announced earlier this year h would step down. Pedicone will serve as a consultant as needed during Sanchez's transition for the next two months, as will Maria Menconi, who has served as deputy superintendent. Their resignations are effective Sunday.
Sanchez, 38, has been interim superintendent of Ector County Independent School District based in Odessa, Texas, since earlier this year. Before that, he was a teacher and principal in Odessa area schools.
Under his contract, approved unanimously by the five-member board, Sanchez will be paid $210,000 annual base salary, be given a $25,000 annual expense allowance and be paid $8,000 to move from Texas, a TUSD press release said.
He takes over a troubled district, in which enrollment has dropped steadily in the last decade. The district faced a $17 million deficit for the fiscal year starting Monday and used closures of 11 schools and layoffs of more than 150 workers, mostly teachers, to help close the financial gap.
Additionally, the district provoked controversy in the last several years by at first defying state moves to get it to drop its Mexican American Studies Program. The board voted last year to drop the program, preventing a $15 million state funding cut under a law passed specifically targeting TUSD.
TUSD is currently working on a cultural curriculum that officials say will meet the criteria of the state law and at the same time meet the requirements of a federal judge overseeing the district's nearly 40-year-old desegregation case. The judge has ruled that culturally sensitive curriculum is needed to help TUSD meet the dictates of desegregation.

Read the TUSD superintendent's contract here
View at Google Docs | Download File