Before Inspector Morse, there was the rookie Constable Morse. Shaun Evans stars as young Endeavour Morse, before his signature red Jaguar but with his deductive powers already running in high gear.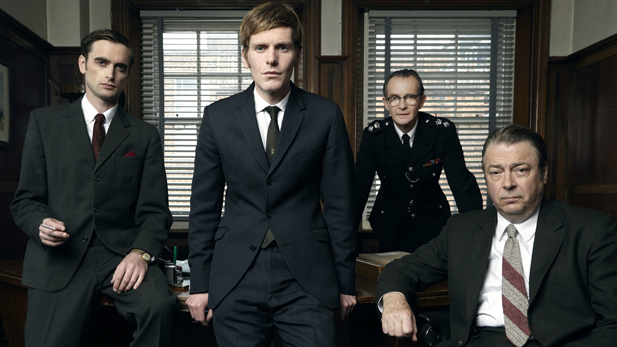 Jack Laskey as DS Peter Jakes, Shaun Evans as Endeavour, Anton Lesser as Ch Supt Bright and Roger Allam as DI Fred Thursday (PHOTO: PBS )
Constable Morse and Detective Thursday investigate burgled gas meters, the sudden death of a young secretarial student and a string of Post Office robberies, confounding the solution to a pair of violent murders. Could Morse's future on the force be in jeopardy?
Masterpiece Mystery! Endeavour, Series 1, Sunday at 8 p.m. on PBS 6.