Listen.
Pima County saw a spike in domestic violence-related deaths i n the first six months of the year, officials said.
Last year, 17 people died as a result of domestic violence in the county. So far this year, 13 have died, said Ed Mercurio-Sakwa, CEO of Emerge! Center Against Domestic Abuse.
"Why so many? I don't know," Mercurio-Sakwa said. "And, I don't know that there is anyone (who) can speak to why that might be."
The number of calls to the center's 24/7 bilingual crisis line is also increasing, he said. Every year the hotline gets about 5,000 calls.

In a statewide report, the Arizona Coalition Against Domestic Violence said 139 people died as a result of domestic violence last year.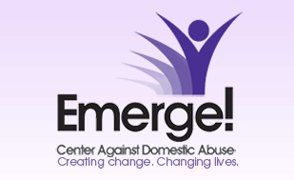 The report compiled information from law enforcement agencies. It included the deaths of people who were killed by their intimate partners, but also those who committed suicide after having killed their intimate partners.
"It also accounts for people who have been killed by police during law enforcement responding to a domestic violence situation, and parents killing their children," Mercurio-Sakwa said.
He said the report's numbers represent a fraction of those involved in abusive relationships.
"Domestic abuse thrives in silence," he said. "Unfortunately, many people don't know what to do or say when they witness or experience abuse."