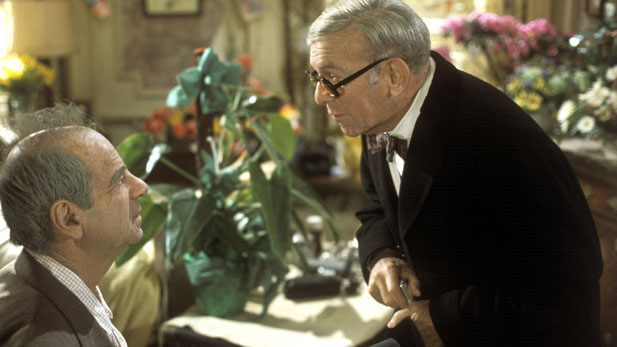 (PHOTO: MGM)
Academy Award winners George Burns and Walter Matthau star as Al Lewis and Willy Clark, the two former halves of a classic vaudeville comedy duo. Off stage they were bitter enemies, but on stage they were the hilarious Sunshine Boys.
They haven't spoken to each other for 20 years, but when Willy's nephew, Ben (Richard Benjamin) sells the pair to the network for a television special, all he has to do is get Al (Burns in an Oscar-winning role) and Willy (Matthau) into the same studio. From the first moment together in rehearsal, the bickering resumes right where it left off decades before ... and so do the hilarious on-camera antics of The Sunshine Boys.
Hollywood at Home presents The Sunshine Boys, Saturday at 9 p.m. on PBS 6.