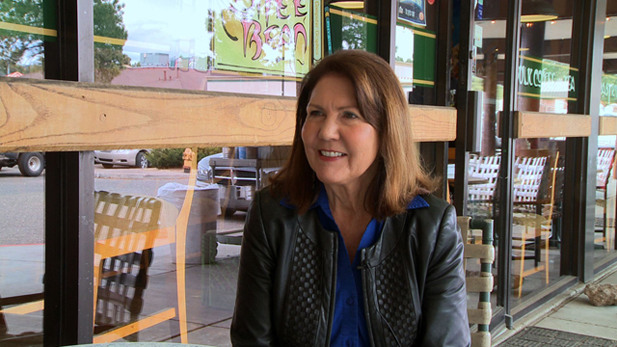 PHOTO: AZPM
State representative Ann Kirkpatrick, talks about the recent changes in congress as well as the new found bipartisanship that is happening in the freshman class.
Listen:
Arizona Democratic U.S. Rep. Ann Kirkpatrick is one of 81 members of the U.S. House and Senate who are co-sponsoring a package of nine federal bills they say have bipartisan support.
The group is part of No Labels, an organization trying to take the partisanship out of politics. They each have signed on to a Problem Solvers list, which includes people committed to bipartisan legislation.
They have set three broad legislative goals, and introduced nine bills to support them, Kirkpatrick said.
"We've sort of coalesced around three critical goals that both the Republicans and the Democrats care about," Kirkpatrick said. "One is delivering better medical care to our soldiers and our veterans. The second is reducing the immense amount of energy we waste, and the third is bringing some sanity, and predictability to our budget process."
Kirkpatrick is sponsoring three bills:
The No Budget No Pay Act, which would stop pay to Congress if no federal budget is approved.

Take the Time, Save the Dime, which would change the annual budget process instead to every other year.

21st Century Health Care for Heroes, which would merge electronic health records from the Department of Defense and Veteran's Affairs to reduce the backlog of claims and delay of service.
Those and the other six bills all have bipartisan sponsors, she said.
"This is the way you get things done," Kirkpatrick said. "Each bill has a senator and each bill has Republicans and Democrats,."
With the House in Republican control, and the Senate in Democratic control, Kirkpatrick said the bills have a good chance at passage.
"There's a good likelihood that, if you have a bipartisan bill, you can get it through both bodies and signed by the president," she said.