Thursday on The Diane Rehm Show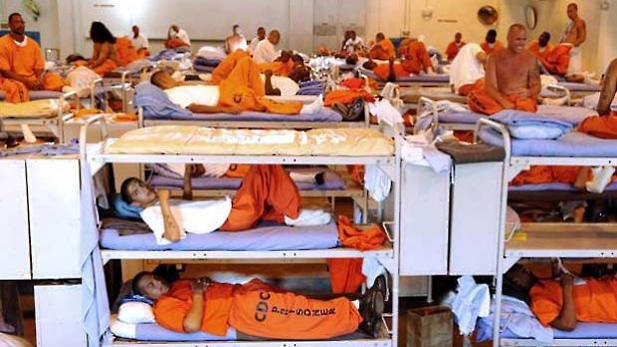 In this undated file photo released by the California Department of Corrections, inmates sit in crowded conditions at California State Prison, Los Angeles. (AP Photo/California Department of Corrections)
Attorney General Eric Holder Calls For Sentencing Reform
Attorney General Eric Holder says harsh punishment for drug crimes is devastating to communities of color. Now, he's calling for reforms. Diane and her guests look at the debate over mandatory minimum sentencing.



In this Oct. 22, 2012 file photo, President Barack Obama, left, and Republican presidential nominee Mitt Romney laugh at the conclusion of the the third presidential debate at Lynn University in Boca Raton, Fla. (AP Photo/Pool-Michael Reynolds, File)
Dan Balz: "Collision 2012: Obama Vs. Romney And The Future Of Elections In America"
The 2012 presidential election is still being deconstructed by campaign strategists, political scientists and future candidates. In a new book, veteran journalist Dan Balz offers a detailed postmortem of the battle waged between President Barack Obama and Republican challenger Mitt Romney. He brings new insights into the late-stage courting of New Jersey Gov. Chris Christie as well as Obama's debate debacle. Balz underscores the unprecedented role of social media and data analysis in the race, and he explains what it all means for future American elections.
Weekday mornings from 9-11 a.m. on NPR 89.1 FM/1550 AM