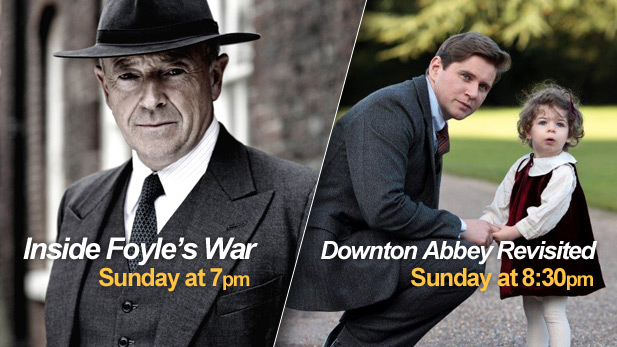 (PHOTO: AZPM)
Tune in to a Masterpiece celebration and be the first to own the upcoming seasons of these Masterpiece favorites!
7 p.m
Inside Foyle's War
Go behind the scenes of the acclaimed, must-see WWII series and learn secrets about the articulate sleuth in the sharp fedora. The program features a sneak peek at the upcoming new season premiering on MASTERPIECE MYSTERY! in September 2013, as well as interviews with the creators and co-stars of this popular murder mystery series.
8:30 p.m.
Downton Abbey Revisited
Savor the greatest moments from seasons 1, 2 and 3, along with behind-the-scenes interviews with the producers and your favorite cast members. Angela Lansbury hosts.