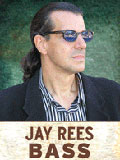 Bassist, bandleader and composer Jay Rees and trumpeter Kenny Smukal play together in a jazz septet called Sylvan Street.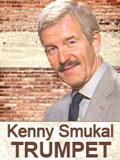 The band is headlining the final concert in the Tucson Jazz Society's 2013 summer series on Sunday, September 1st at Loews Ventana Canyon Resort & Spa.
Rees founded Sylvan Street in 2008, and the group currently features saxophonist Kelland Thomas, guitarist Frank Browne, drummer Andrew Hix, pianist Evan Rees, and percussionist Michael Faltin.
So far, the group has two albums released on the [Summit Records] label, called Here in America and The Perfect Leaf. They are currently working on a third.
The Tucson Jazz Society is an underwriter of Arizona Public Media.

Listen:
Here is Sylvan Street's video for the Jay Rees / Frank Browne composition Free the Toronto Nine, which was shot in and around downtown Tucson: