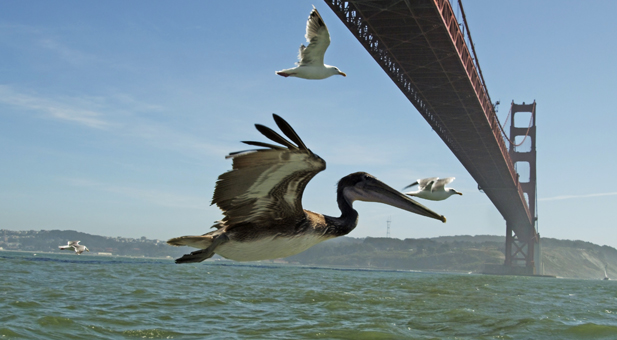 Brown pelicans flying under Golden Gate Bridge, San Francisco, USA (PHOTO: PBS)
Take a breathtaking voyage with the world's birds, soaring across six continents, witnessing spectacular animal migrations and great natural wonders, swooping down to interact with life-and-death dramas on land and at sea. This miniseries employs state-of-the-art technology and sophisticated camera techniques to show the world from the amazing aerial perspective of a bird's-eye view.
North America
In this episode, fly over the Great Plains, Grand Canyon, and Alaska with snow geese, pelicans and bald eagles.
Earthflight, A Nature Special Presentation, Wednesday at 8 p.m. on PBS 6.