The Supplemental Nutrition Assistance Program, run by the U.S. Department of Agriculture, provides $4.16 a day to those who qualify. Basically, it serves those in poverty.
Every year, the Community Food Bank of Southern Arizona asks people to sign up for the SNAP Challenge, to see if they can eat on the equivalent of what SNAP gives out for four days.
Arizona Public Media reporter Zac Ziegler is taking the SNAP challenge with his wife, Ashley. Watch for his daily journal entries here.
His report will air on Morning Edition on Monday.
Aug. 30
Let the shopping commence! I've combed over the ads and built a shopping list for the week. After spending about three hours looking for the best sales, I have what will probably be a pretty lengthy bit of shopping in front of me. The food comes from six stores. As long as we stick to the plan, there will be no need to skip meals or cut portion sizes.
Read Zac's shopping list here: View at Google Docs | Download File
It's a pretty healthy list, but not nearly as healthy as I normally eat. I'm hoping to come across some bonus coupons or price matching along the way to save a few pennies and maybe get some larger quantities of fruit and/or meat. The challenge, and along with it these journal entries, begins Monday!
September 2
Yesterday was shopping day. I was hitting stores for a total of 3 hours. I was able to save some money through coupons found in the Sunday paper and online (took me another hour). Online coupons are easy to find, but just like so many free things on the internet, you have to hand over personal information. I also saved money by getting milk and spinach that were approaching their "best by" date. That allowed me to fix some bad math on the price of pork on my list, get some more chicken and watermelon, and some flavoring items (garlic, lime, and chili powder).
Today is the first day that Ashley and I are living on just over $4 each a day. My breakfast consisted of Raisin Bran, coffee and a banana. Ashley had two slices of raisin bread toast, coffee and a banana. Lunch consisted of sandwiches (turkey for her and egg for me), no cheese, but we did have spinach, mustard that was freely available at the University's student union (I grabbed it last week when I was getting lunch). We also had grapes and watermelon. Breakfast and lunch will be fairly standard for the next four days, some variations for lunch such as canned tuna in those sandwiches.
We did have some bad news; the watermelon that I bought had some bad spots, meaning we lost about 3 pounds of watermelon. Bit of a bummer, but it could be worse. Pictures and audio to come when I'm back at work and able to edit them tomorrow.
September 3
Now that I am at work, I have the ability to crop and post photos for the website. So, for starters, here's our food for the week: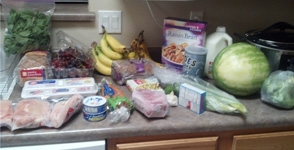 The bulk of the food we had for the SNAP Challenge, total cost $29.
That food will be added to. I saved $4 to address any shortcomings we may have found in our diet. After one-and-a-half days, we noticed a lack in snacks. That money will be spent on a bag of pretzels (Fry's $1.25), yogurt (Albertson's $0.50), and some apples to replace the lost watermelon (Safeway $1.00/pound).
Last night was spent preparing dinners for the week. Since the meat cuts I bought weren't exactly prime cuts, I decided to slow cook them. I also took advantage of having Labor Day off and cooked all of our meat. The split chicken breast was prepared in lime juice and chili powder. It will be served in fried rice with frozen vegetables. We had that last night. Here's how it turned out: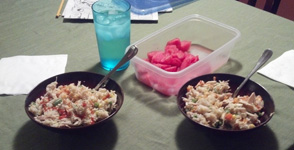 My wife said it was good. My reaction was, "Do you mean good for the SNAP Challenge or add it to the list of things I regularly make." I'm pleased to announce that it will be added to the menu at Casa de Ziegler.
It's a good thing I cooked it last night since I'm working until about 7:00 tonight, covering a story on the use of artificial turf fields at local high schools. Timing proves to be the biggest issue so far. I'm happy I had Labor Day to cook the week's food.
September 4
Arizona Representative Raul Grijalva stopped by our studios yesterday. I asked him about the Farm Bill (which contains the funding for SNAP) and his experience when he did the SNAP Challenge last year:
Listen:
We're now past the half way mark of the SNAP Challenge.
Dinner last night was supposed to be pulled pork cooked in onion and garlic, along with watermelon and corn. However, I spent a chunk of the night outside in the heat working on my wife's car. When I finally got inside at 8:30, pulled pork did not sound at all appetizing.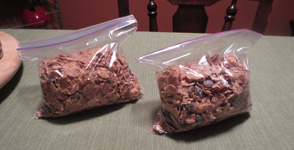 What I really wanted was cereal, but my box of cereal is already budgeted out for the rest of the week. I divided it into four baggies, and that has been working well for breakfast.
Since I would rather have a good breakfast than what sounds good for dinner, I pretty much skipped the meal. All I ate was dessert. The John Lennon song "Beautiful Boy (Darling Boy)" has a line, "Life is what happens to you while you're busy making other plans." I made my meal plan, but it was totally blown up and really affected my mood. It added a lot of stress to my day. I can see how this could really become a problem if I was living this way day-to-day. A plan only gets you so far when unexpected events take place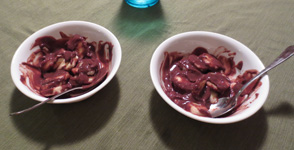 In good news, I'm quite happy with my super-cheap dessert idea. We've been having Jello chocolate pudding with sliced bananas. I was able to pick up the pudding mix for $0.25 (I did have to buy three). And since I got bananas for $0.19 cents apiece, that puts our total dessert budget at just over $1 for all four days.



I interviewed Heath Butrum and Jack Parris of the Community Food Bank of Southern Arizona earlier today. I'll post highlights of our conversation tomorrow.
September 5
It's now the last day of the SNAP Challenge. I'm happy to report that I made it through without any trouble. I didn't skip any meals due to a lack of food, and my planning seems to have worked pretty well. It looks like we'll have a small amount of food left (picture of what's left will come tomorrow), and never really went without.
I have noticed some changes to my physical condition. I have nowhere near the energy that I normally have, and I've been prone to headaches all this week. Those two things could be from the added stress that has come from being worried about food all week, not eating as well as I normally do, not having my typical amount of coffee, or any of another slew of things. I can say that I'm ready to be off this diet and back on my normal one.
Last night's dinner was the shredded pork I intended to have the night before with corn, garlic toast, and watermelon.
I spoke with Heath Butrum and Jack Parris of the Community Food Bank of Southern Arizona yesterday.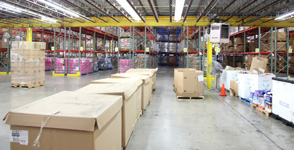 Their operation fills a 100,000 square-foot warehouse, and they manage to find a use for everything that comes in. They take a very health-central look at providing food to those in need. This is just a small bit of the facility. It makes a warehouse clubs like Costco feel like a convenience store, and it all goes toward helping those in need in Arizona. It's truly impressive.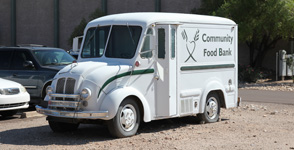 I'm a classic car guy, so I have to share the truck that greets you at the facility.
The voice you hear to start (besides mine) is Heath Butrum's, and the other voice towards the end is Jack Parris's. Here are some highlights of what we spoke about:



Listen:
Tonight's dinner will be leftovers of chicken with rice, and fresh broccoli and carrots. I'll be happy to report on my final thoughts and how it feels to be done with the challenge tomorrow. There will also be an in-depth piece airing Monday during Morning Edition.
September 6
The SNAP Challenge is finished, and I'm already happy to be back on my regular diet. My stomach was starting to have some discomfort from the change to my regular diet, and I was feeling sluggish the last couple of days. I have notably more energy and my stomach is feeling better after just two meals of eating my "normal" food. I do have a minor amount of food left, maybe enough to have eaten lunch out of it today (although I'm really tired of most of the food I had).
Doing this on Labor Day weekend means I had access to some very good grocery sales on foods that get associated with barbeques. I was able to live off of watermelon, grapes, and meats that are great for slow cooking (in other words, good barbeque food). I was getting food for less than half of its regular price, making this more doable. If not for that advantage, this would be much tougher.
In total, I spent roughly 12 hours on ads, shopping and cooking main dishes, and I'd estimate another 2-3 hours for prepping side dishes and reheating the main entrées. That's more than 4 hours a day average to eat comfortably this cheap. That might be doable if a household member is out of work, but not if you're working over 40 hours a week.
I'm finishing up my work on the radio companion piece for this blog by traveling to a gardening class put on by the Community Food Bank of Southern Arizona tomorrow morning. They have a program that teaches people how to grown their own produce, and it's aimed at those who cannot afford produce. Audio from that will be included in my piece airing on Monday during Morning Edition, as well as some conversations that my wife and I had while taking the SNAP Challenge.