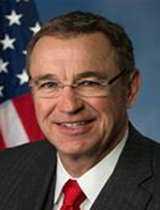 PHOTO: Office of Rep. Salmon
U.S. Rep. Matt Salmon, R-Ariz.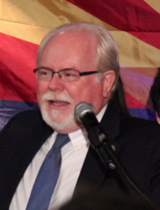 U.S. Rep. Ron Barber, D-Ariz.
Two members of Arizona's congressional delegation said Saturday they were happy that President Barack Obama asked lawmakers to weigh in on military intervention in Syria.
U.S. Reps. Ron Barber, a Democrat from Southern Arizona's 2nd Congressional District, and Matt Salmon, a Republican from the Phoenix metro area's 5th Congressional District, issued statements supporting the president's move.
Obama requested congressional involvement Saturday in a speech, saying he wants to take military action because evidence gathered by the United States shows that Syrian President Bashar al-Assad used chemical weapons on Syrian civilians, killing more than 1,000 in an Aug. 21 attack.
"I am pleased that the president is seeking consultation and approval from Congress on this important decision for our nation," Barber said in his statement. "This use of chemical weapons is a terrible assault against innocent men, women and more than 400 children. The United States and the nations of the world must condemn such a heinous crime against humanity."
Salmon in his statement said, "I commend the president for following the Constitution and seeking congressional approval before taking military action in Syria. Now it is up to the administration to convince Congress and the American people that intervening in this two-year-long Syrian civil war is in our nation's best interests."
Both said they want proof of Assad's action before deciding what consequences should be imposed.