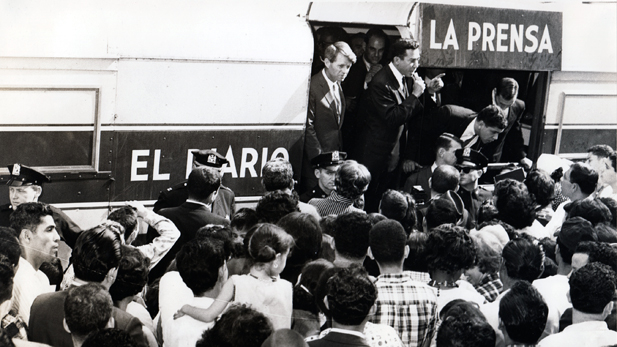 Photo of Robert F. Kennedy and Herman Badillo, while Badillo speaks. (PHOTO: PBS)
8 p.m.War and Peace
Trace the World War II years and those that follow, as Latino Americans serve their new country by the hundreds of thousands — yet still face discrimination and a fight for civil rights in the United States.
9 p.m.
The New Latinos
A look at the decades after the war through the early 1960s, as swelling numbers of immigrants from Puerto Rico, Cuba and the Dominican Republic seek economic opportunities.
Latino Americans, beginning Tuesday at 8 p.m. on PBS 6.