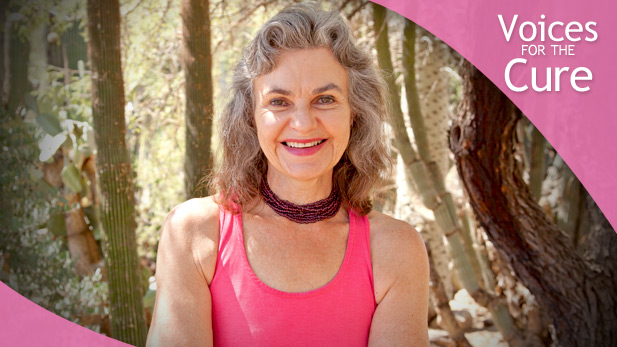 Joanna Frueh shared her breast cancer survival story on AZ Illustrated Arts in July of 2013.
Joanna Frueh identifies as many things: an author, scholar, teacher, performer, and yogi. In 2012 she became a breast cancer survivor.
"Soul and mind inseparable from body..." That's one of the beliefs that Joanna Frueh shared with Mark McLemore when talking about her eighth book, A Short Story About a Big Healing.
Frueh said it was natural for her to write about something so personal, because her intimate life is always a part of her writing and performances: "How could I possibly not write about all this?"
As an artist, author, and teacher, with a background in subjects like art history and philosophy, Frueh used that knowledge to do more than survive her breast cancer experience -- she thrived from it. For Joanna, one of the first steps was finding the right way to talk about it...
Listen:
Bonus Audio: Listen to more of Joanna Frueh's thoughts on using fear as a catalyst for healing, and why the guilt that some cancer patient's feel was never on her mind.