Democratic U.S. Reps. Ron Barber and Kyrsten Sinema joined Republicans Monday in voting to delay implementation of the Affordable Care Act's individual mandate provision, as part of a vote on the budget bill.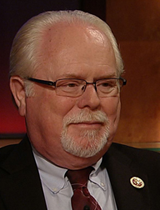 PHOTO: AZPM
U.S. Rep. Ron Barber, D-Ariz.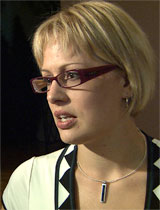 U.S. Rep. Kyrsten Sinema, D-Ariz.
They and all four Arizona Republican members of the House voted for the delay. Democratic Reps. Ann Kirkpatrick, Raúl Grijalva and Ed Pastor voted against the delay.
Barber, in a statement issued late Monday, said his vote was intended to prevent a government shutdown.
"A government shutdown would hurt the economies of Arizona and our nation," Barber's statement said. "The American people deserve a government that can work together even when they disagree. This was not a perfect bill, but I voted for a reasonable solution to get things done."
Two Arizona Republican House members called Senate Democratic rejection of the delay unfair to millions of people, especially after implementation for businesses was delayed for one year.
"It seems that each day we hear about another delay or new exemption by the Obama administration," Rep. Matt Salmon, R-Ariz., said in a statement. "This is not only unfair to the American taxpayer, but demonstrates this harmful law remains not ready for primetime."
Rep. David Schweikert, R-Ariz., told National Public Radio that fairness is at the heart of what he and his GOP colleagues are seeking in proposing the one-year delay.