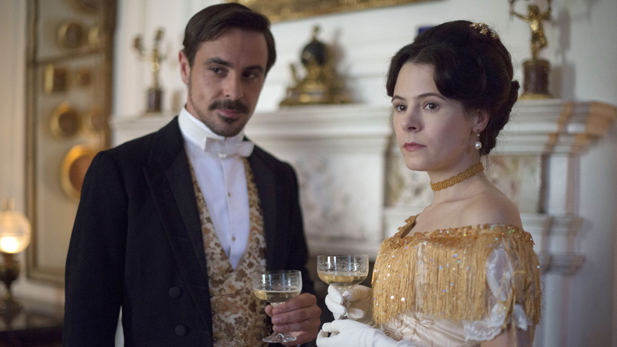 Emun Elliot as Moray and Elaine Cassidy as Katherine (PHOTO: PBS)
A Victorian-era department store is the setting for love, intrigue, and a revolution in retailing, with Joanna Vanderham (What Maisie Knew) as a beautiful salesgirl and Emun Elliott ("Game of Thrones") as the ruthless, enigmatic store owner. Adapted from Emile Zola's classic novel, the glittering shopping spectacle also stars Patrick Malahide, Elaine Cassidy, and Sarah Lancashire.
Masterpiece Classic: The Paradise, Sunday at 8 p.m. on PBS 6.