Listen:
As the federal government shutdown hits its fourth day, members of Congress have begun expressing frustration about the situation.
That includes Southern Arizona Democratic U.S. Rep. Ron Barber.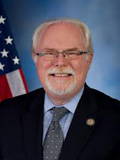 "Essentially what we're asking for is a clean budget bill, one that will pass the Senate so we can get the government back in service," Barber said.
He said he's, "very frustrated and quite frankly very angry and I'm not an angry kind of person, but on Friday morning when I got here after spending two days voting to name buildings instead of getting the country's business done I woke up very angry and was not a happy camper at all. I just think we've got to get back to business."
But Barber hasn't seen that, he said. He has been voting for the individual department funding bills that have been introduced today.
"So far I've voted for all of them because every single one of them that came to the floor I felt were essential services," Barber said. "I believe that we have to do something to get people and government services back in order and this is one way to do it."
But another solution would be preferable.
"I'm staying through the weekend because something could break and I want to be here to be part of it," Barber said. We continue to have discussions between ourselves and the members on the other side of the aisle. What we're trying to do is to frame some kind of way to get the government back open."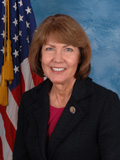 Democratic U.S. Rep. Ann Kirkpatrick said she's hearing frustration from her constituents.
"My district has the Grand Canyon and many national parks, and as a member of the Veterans' Affairs Committee, I am disgusted with these dead-end piecemeal games," she said in a House floor speech Friday. "And you know who else is disgusted? Veterans."
She would like to see bill to fund the government and reopen closed federal buildings, parks and services. The people watching the situation, including her constituents, she said, aren't amused.
"They see Washington treating this shutdown as a political game," Kirkpatrick said.