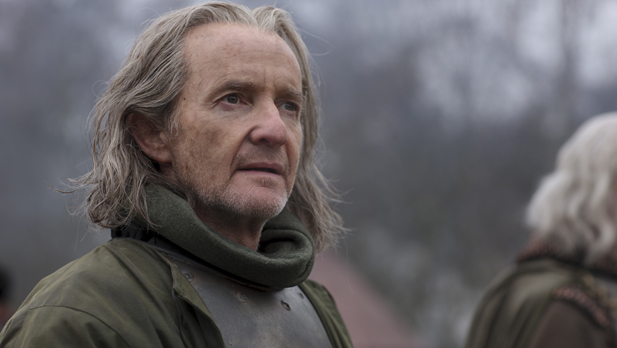 Anton Lesser as Exeter (PHOTO: PBS)
Henry V has settled onto the throne and has the makings of a fine king. The French ambassador (Jérémie Covillault) brings a challenge from the French dauphin. Inspired by his courtiers, including Exeter (Anton Lesser) and York (Paterson Joseph), Henry swears that he will, with all force, answer this challenge. The Chorus (John Hurt) tells of England's preparations for war, and Henry's army sails for France. After Exeter's diplomacy is rebuffed by the French king (Lambert Wilson), Henry lays a heavy siege and captures Harfleur. The French now take Henry's claims seriously and challenge the English army to battle at Agincourt. Henry and his meager forces prove victorious against all odds.
Great Performances: The Hollow Crown-Henry V, Sunday at 2 p.m. on PBS 6.