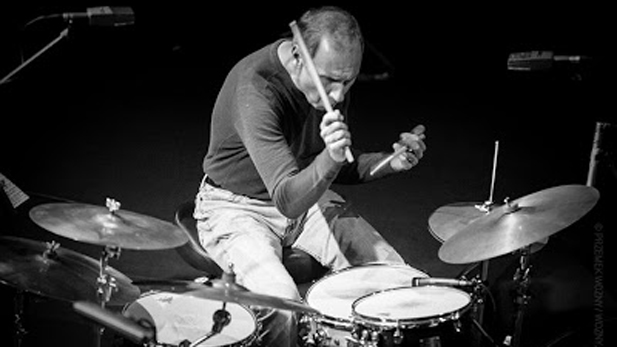 Jazz drummer Joe LaBarbera in his natural environment
Take even a quick look at Joe LaBarbera's biography, and you'll discover a life that has been driven and enlightened by a love of jazz.
From Bill Evans and Tony Bennett to Buddy Rich, Bud Shank, Chuck Mangione and probably hundreds of others, LaBarbera has played with some of the most legendary musicians of all time.
You can still hear the New Yorker in Joe's radio-friendly voice, but he's been enjoying the West Coast life for almost thirty years, and teaching jazz history at the California Institute of the Arts. He also works steadily as an in-demand session drummer, known for the versatility and sensitivity in his approach. Those are skills that Joe will be demonstrating on October 18th, 2013 in Tucson when he appears with an all-star line up called The Jazz Legends.
When Mark Mclemore saw Joe's name on that band's roster, he knew he had to talk with him about his amazing career in jazz...
Listen:
Joe LaBarbera's drums are the driving force behind the Jazz Legends tour, also featuring Ricky Woodard, Byron Stripling, Andy Martin, Nicki Parrot and Kenny Drew Jr. at a benefit concert on Friday, October 18th at the Tucson Country Club, presented by the Southern Arizona Arts & Cultural Alliance.