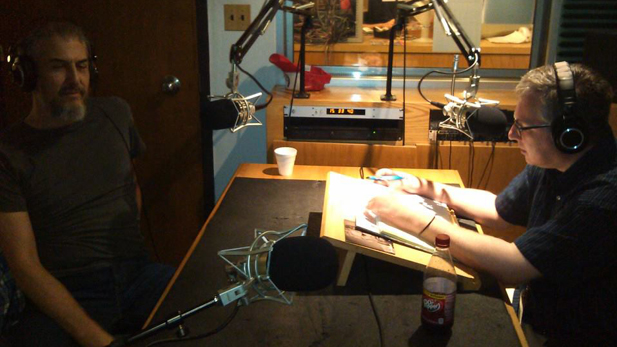 Howe Gelb being interviewed by Mark McLemore for Arizona Spotlight

Jim Blackwood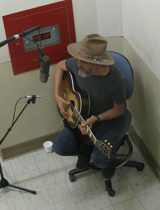 Howe Gelb (PHOTO: Jamison Waddell)
Welcome to the Stairwell Sessions, a chance for local musicians to talk about their craft and play some of new songs, recorded under the stairs at Arizona Public Media.
Like a man slightly out of place in time, Howe Gelb cuts a distinctive figure, both in person and through sound. The depth and intimacy in his voice lend his words a haunting authority.
In his guitar playing, you can find the blues, country and folk, and flamenco, but Gelb's thirst to explore often takes those influences to places that are distinctly his.
Mark McLemore talks with Howe Gelb about choosing to look back on his career with a new box set and the importance of eating apple cores in this Stairwell Session + interview:
Listen to the complete music-only Howe Gelb Stairwell Session:
Howe Gelb Stairwell Session (recorded June 15, 2013) includes:
Ride The Rail
The Coincidentalist
No Tellin'
Every Now And Then
Plane Of Existence
Put Your House In Order
Wind Blown Waltz
Welcome To Paradise
Ballad Of The Tucson 2
Erosion
Closing Theme Song
Howe Gelb's new album The Coincidentalist will be released November 5th, 2013 on New West Records. The Howe Gelb box set, called Little Sand Box, will be out December 9th, 2013 on Fire Records. Plucklings, a compilation of Howe's picks of 2 songs from each album in the box, is available now.
(VIDEO: AZPM)
Music for this Stairwell Session was recorded and mixed by Jim Blackwood, with assistance from Jamison Waddell.

To listen to more artists recorded live on
The Stairwell Sessions
,
please click here
.