Wednesday on the Diane Rehm Show
AP Photo/Kirsty Wigglesworth, File
New Reports Allege US Drone Strikes Violate International Law
In new reports, human rights groups allege U.S. drone strikes unlawfully killed civilians in Pakistan and Yemen in violation of international law. Diane and her guests discuss the new questions about the legality of the U.S. drone program.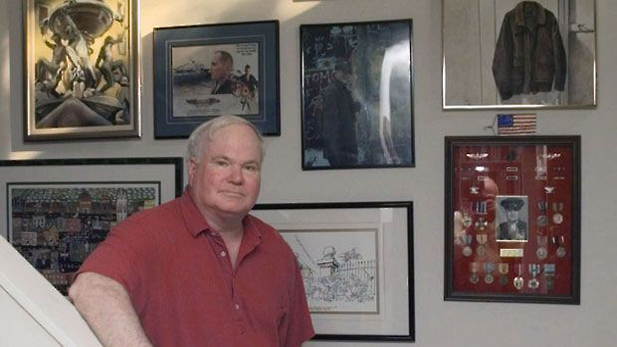 Novelist Pat Conroy poses by a wall in his home on Fripp Island, S.C., Nov. 3, 2000. (AP Photo/Lou Krasky)
Pat Conroy: "The Death Of Santini"
Pat Conroy says he does not remember a time when he did not hate his father. The best-selling author of "The Prince of Tides" has spent his writing life trying to exorcise the demons of his stormy childhood -- one in which his military pilot father regularly beat and verbally abused him. Conroy first confronted his family's demons in his 1976 novel, "The Great Santini." It featured an abusive, simple-minded Marine Corps fighter pilot named Bull Meecham who terrorized his wife and children. At first, Bull's resemblance to Don Conroy widened the rift between father and son, but eventually the two men grew closer. Diane talks with novelist Pat Conroy about his new memoir. In it, he tries to make sense of his family history one last time.
Weekdays 9-11 a.m. on NPR 89.1 FM/1550 AM.
Weekday mornings from 9-11 a.m. on NPR 89.1 FM/1550 AM