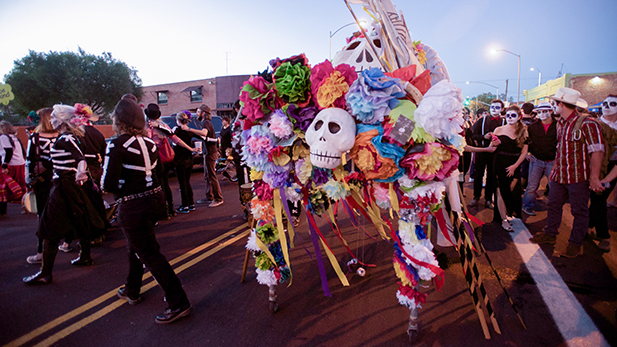 40,000 took part in the annual All Souls Procession in downtown Tucson.
An estimated 40,000 people took part in Tucson's 24th Annual All Soul's Procession on Sunday.
The new route for the procession entered downtown Tucson from the north through the Sixth Avenue underpass and covered nearly two miles before culminating in the grand finale performance at Mercado San Agustin.
Participants typically dress in black and wear skull-like face paint, often carrying photos of deceased friends, relatives and pets.
Listen:
Photos from the procession: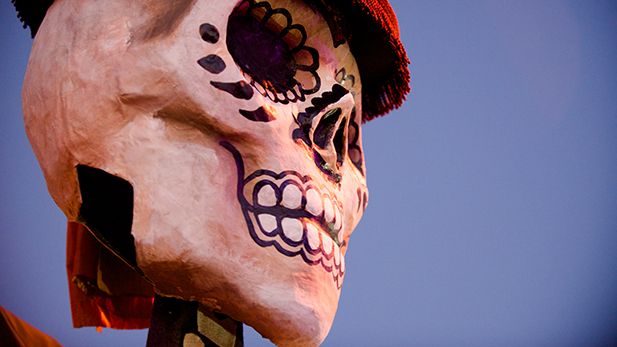 The skeleton groom looks on as his bride (not pictured) prepares for the march.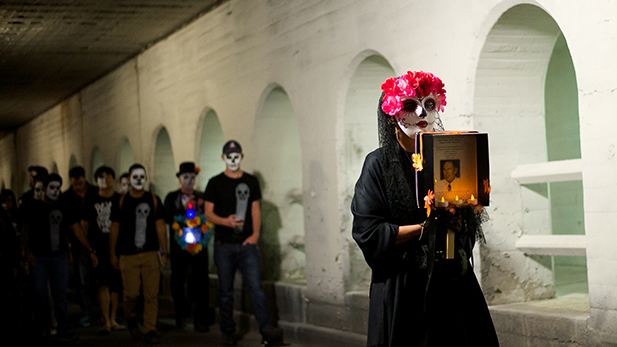 A woman in a mask celebrates the souls of her father at the 24th All Souls Procession in downtown Tucson.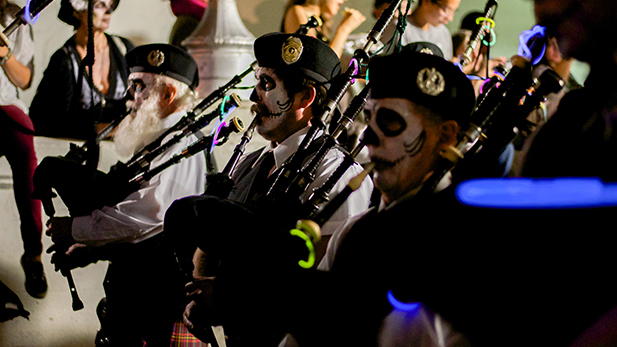 Men dressed in Scottish bagpiper attire play joyous music as they pass the 6th Avenue underpass during the 24th All Souls Procession.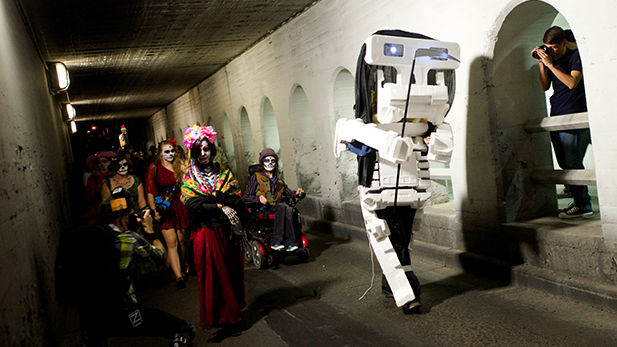 A robot skeleton leads a march of costumed people at the 2013 All Souls Procession down the 6th Avenue underpass.