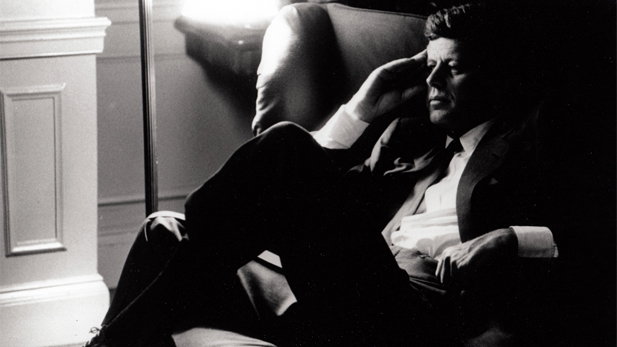 Senator John F. Kennedy in Boston, 1957.
JFK, Monday at 9 p.m
Part One follows JFK's rise to power from his birth to his election as president in 1960 — the youngest man ever to be elected to the office. With illuminating interviews from family members, including sister Jean Kennedy Smith, niece Kathleen Kennedy Townsend, historian Robert Dallek and author Robert Caro, this episode offers new insight into Kennedy's early years, from his transformation from a sickly youth to Washington's most eligible bachelor to the nation's president.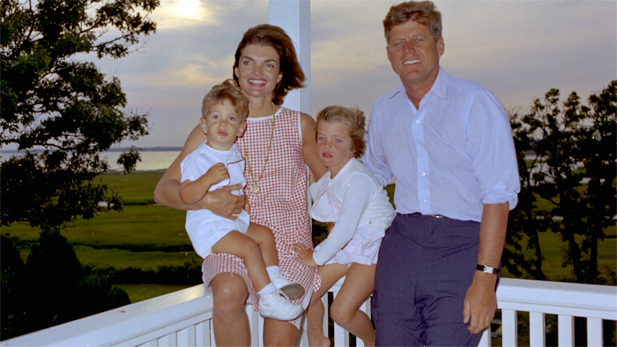 Taken August 4, 1962. The Kennedys in Hyannis Port. Pictured: (from left) John Jr., Jackie, Caroline and John.
JFK, Tuesday at 9 p.m. Part Two follows Kennedy into the White House, through his assassination and the unfulfilled promise of his presidency. Offering fresh assessments of the successes and failures of his tenure, this episode features frank appraisals by administration officials, including John Seigenthaler, Thomas Hughes and Harris Wofford, civil rights leaders Andrew Young and Julian Bond, and journalists Evan Thomas and Richard Reeves.
American Experience: JFK, Monday & Tuesday at 9 p.m. on PBS 6.

Following American Experience
Tuesday at 11 p.m. "JFK: Breaking the News" focuses on media coverage of the national tragedy, with an insightful look at the emergence of television as the nation's primary source of breaking news information.