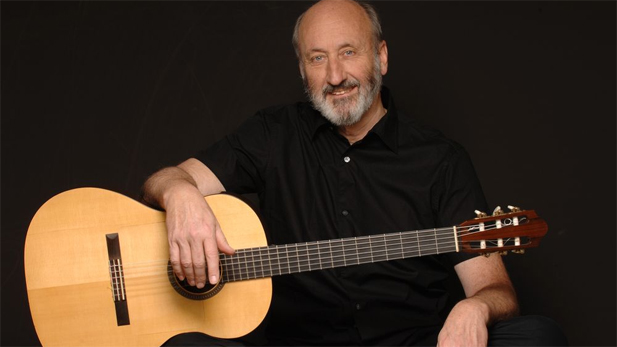 Noel Paul Stookey
The harmonious sound of Peter, Paul and Mary is one unmistakable element of the musical landscape of the 1960s.
The trio was inspired by the progressive politics of the civil rights movement, and propelled by their shared love of Woody Guthrie, Pete Seeger, and the folk music tradition. Together, Peter, Paul & Mary's sound crossed over from folk to pop and back again, with hits like Leaving on a Jet Plane and Puff (The Magic Dragon) becoming anthems of the Viet Nam generation.
Following Mary Traver's death from leukemia in 2009, Peter and Paul - whose real name is Noel Paul Stookey - have continued to perform, and the duo will be in Tucson on Friday, November 8th. This gave Mark McLemore a chance to talk with Noel Paul about how far he has come since his early days as a busker in New York's Greenwich Village...
Listen:
Noel Paul Stookey and musical partner Peter Yarrow will play an evening of new songs and Peter, Paul and Mary classics on Friday, November 8th at 7:30 pm at the Fox Tucson Theatre.
The Fox Tucson Theatre is an underwriter of Arizona Public Media.