(VIDEO: azpm)
The controversy over the Affordable Care Act was exacerbated this week by congressional action, political discussion and President Barack Obama's proposed changes in the system.
Friday's broadcast of Arizona Week covered the political, economic and system effects of the law.
Enrollment for health insurance marketplaces began Oct. 1, with glitches in the enrollment website, healthcare.gov, further driving the political wedge between supporters and opponents.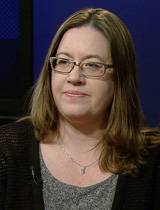 Dr. Kate Kenski, a political communication specialist from the University of Arizona.
Obama announced this week that any health insurance plans not meeting federal requirements would be canceled in a year.
The decision led to 39 House Democrats - including U.S. Reps. Ron Barber and Kyrsten Sinema of Arizona - to vote for a Republican bill that would allow health insurance companies to sell individual coverage, even if it doesn't meet Obamacare standards.
The crossover voters may have been politically motivated, because of next year's mid-term congressional election, political communications specialist Kate Kenski said.
"There has been quiet a bit of a fallout ... for Obama, specifically," said Kenski, a University of Arizona professor. " ... While Obama doesn't have to run for re-election, many of the Democrats do. It could be that they looked at it and said, 'This isn't what I signed up for either.'"
What was meant to have been a historical piece of legislation for this era has not turned out as many expected, Kenski said.
However, there are those who hope the glitches will disappear, paving a smoother road for the act's future.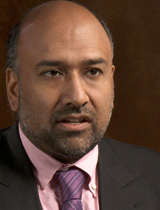 Gautam Gowrisankaran, a University of Arizona economist, who specializes in health care economics.
Gautam Gowrisankaran, a UA economist who specializes in health care economics, argued that the well-being Obamacare could bring people outweighs the issues its facing right now. While he agreed the law needs tweaking - "just like all laws in this country" - when the benefits kick in, all of the "short-term challenges" will be forgotten.
"What we want in health care is the options to buy a good quality health insurance that is understandable ... covers the things that need to be covered at good prices," Gowrisankaran said. "So, I think, in that way (the act) is going to be a success."
He said the strong point of the law is that it saves consumers, who are trying to shop for insurance, from having to read mounds of documents to understand exactly what their coverage provides and how much is going to cost them. But, most importantly, it promotes the country's "moral obligation to provide health care to citizens."
In Tucson, many still have a positive outlook on the act, said Luis Elias, a navigator at St. Elizabeth's of Hungary Clinic, and Julia Strange, the vice president of community benefit at Tucson Medical Center.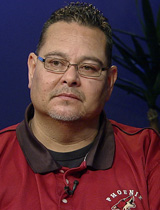 Luis Elias, a navigator at St. Elizabeths' of Hungary Clinic, who is helping people get into the insurance marketplace.
"Almost universally, people have been interested," Strange said. "They have questions...concerns about the website. But, overall, they are enthusiastic about the opportunity to finally have insurance...sometimes after a year or two years (of not being covered)...or sometimes after their whole life. This is the opportunity to get them the insurance that will provide them with some coverage."
Despite having encountered problems with healthcare.gov, Elias said this did not prevent him from helping people apply for coverage. After a few failed attempts at navigating the website, he and his colleagues at the clinic decided to start helping patients fill out paper applications.
He, too, is hopeful and patiently waiting for things to run smoothly.
"... we are waiting to see what happens with the website, and hopefully come the end of November (as the U.S. Department of Health and Human Services said), it will be...navigable to use," he said. "And if not, we can wait and see what happens."