Tuesday on the Diane Rehm Show
AP Photo/Rick Bowmer
Lawmakers And Regulators Take A Closer Look At Bitcoin
The Senate Homeland Security Committee hears testimony on the economic benefits of Bitcoin. Critics argue it provides a safe haven for drug traffickers and other criminals. Diane and her guests discuss new questions about the digital currency Bitcoin.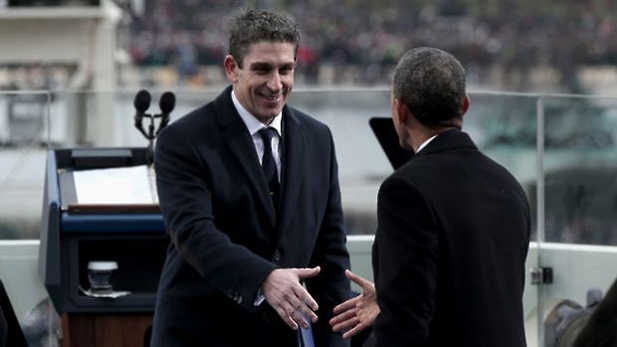 AP Photo/Win McNamee, Poo
Richard Blanco: "For All Of Us, One Today"
When the Obama administration selected 44-year-old Richard Blanco to be inaugural poet in 2013, he was the youngest person ever tapped for the honor. Blanco also became the first Latino, the first immigrant and the first openly gay man to address the nation on Inauguration Day. Still to this day, Blanco is not sure how he got the assignment. But that moment of reading his poem to the nation changed him in ways he never imagined. It renewed Blanco's faith in the power of words and set in him a mission to connect the American public to contemporary poetry. Richard Blanco joins Diane to talk about his new book, "For All of Us, One Today: An Inaugural Poet's Journey."
Weekday mornings from 9-11 a.m. on NPR 89.1 FM/1550 AM