Story by Jake Feinberg
Listen: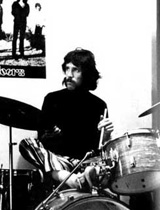 PHOTO: Courtesy of Lucas Perny
John Densmore, the drummer for the internationally renown poet-rock band The Doors will be at Zia Records, 3370 E. Speedway Blvd., Saturday.
He will be signing copies of his newest book, "The Doors: Unhinged," which chronicles his court battle against fellow band mates Ray Manzarek and Robbie Kreiger, while trying to uphold the values of his long deceased musical brother Jim Morrison.
I had a chance to sit down with Densmore prior to his appearance to discuss the book, the band and everything in between.