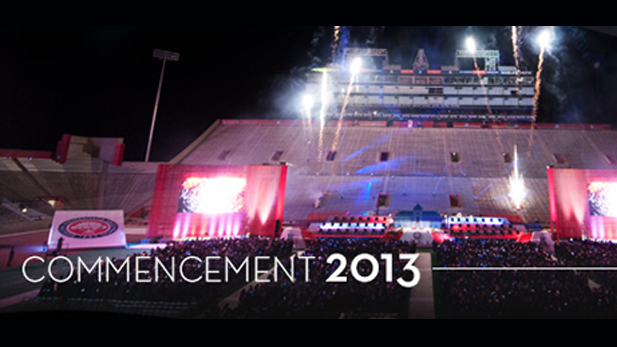 The Winter Commencement ceremony will be carried by
live-stream
Saturday, December 21 beginning at 9 a.m.
Starting at 7:30am, all undergraduates will line up at Gittings, based on their college. Graduate students will line up outside the main library. Faculty will line up inside Special Collections.
Guests may enter McKale Center beginning at 7:30 a.m.
Click here to view the live stream.
Arizona Public Media will have DVD's of the commencement ceremonies available for purchase. To order a DVD, call 520-626-7420.