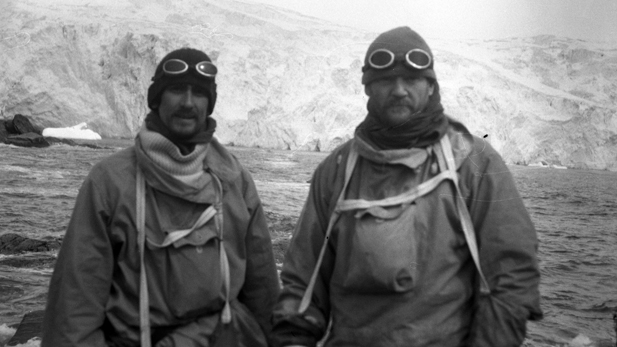 Seb Coulthard and Barry Gray. (PHOTO: PBS)
This new three-part series follows a modern expedition that re-creates Sir Ernest Shackleton's Trans-Antarctic Expedition, which launched in 1914. The series joins a crew of five intrepid explorers, led by renowned adventurer, scientist and author Tim Jarvis, as they duplicate Shackleton's epic sea-and-land voyage in a replica of the original explorers' lifeboat, James Caird, using only the tools and supplies his team used. When the ship The Endurance was crushed by ice and sank, Shackleton's heroic leadership in the face of almost certain death saved the lives of 27 men stranded in the Antarctic for more than 500 days. His exploits have inspired explorers across every continent over many generations.
Chasing Shackleton, Friday at 10 p.m. on PBS 6.