Miss Fisher Mysteries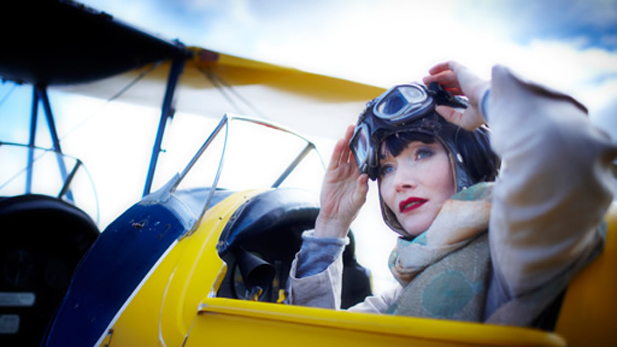 9 p.m.
Episode 3, The Green Mill Murder
Phryne, gorgeous in her sparkling evening gown, had thought she would dance the night away at the hottest dancehall in town, the Green Mill. That was before death spoiled the evening. In jazz-mad 1920s Melbourne, Phryne finds there are hidden perils lurking in the smoky shadows – like a mystery man from her past – and it takes all her ingenuity, and her rusty flying skills, to unravel the trail of blackmail and murder.
10 p.m.
Epidsode 4, Death at Victoria Dock
A young man with a blue tattoo lies cradled in Phryne's arms. Sadly, it's not another scene of glorious seduction. This time it's murder. Outraged by this brutal slaughter, Phryne promises to find out who is responsible. But Phryne doesn't yet know how deeply into the mire she'll have to go – bank robbery, anarchists and the kidnap of her beloved maid Dot. Her investigations lead her into the arms of the delicious yet dangerous anarchist, Peter the Painter.
Miss Fisher Murder Mysteries, Thursdays at 9 p.m. on PBS 6.