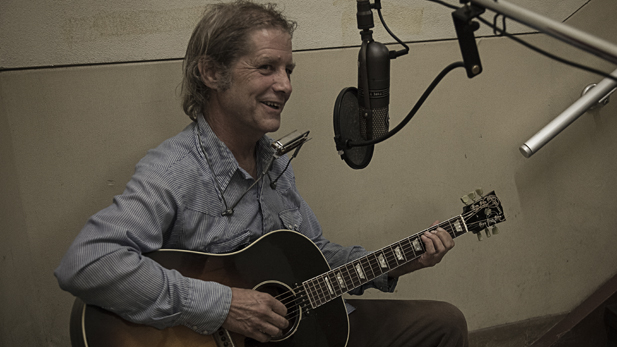 Jamison Waddell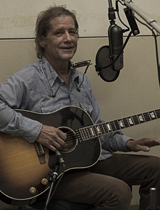 (PHOTO: Jamison Waddell)
Cyril Barrett is a quiet guy, one who prefers to let his songs and guitar do the talking.
He was first inspired to play by the troubadours he heard while he was growing up in Idaho, impressed by the way they knew so many popular songs. But when he tried it for himself, Cyril was disappointed to find that learning other people's songs didn't come easily too easily for him -- so he decided it was better to write his own.
You can find out more in this Stairwell Session interview with Cyril Barrett...


Listen:
Listen to the complete music-only Stairwell Session:

Cyril Barrett Stairwell Session track list:
Cottontail (Instr. reprise) 
Fairytale Delux
Down The River
Things People Do
Ponies
Trip To Merced
Where's The Plough
Cottontail (Instrumental)
September 4th, 2013 / Arizona Public Media radio studios stairwell
Recorded, Mixed, and Mastered by Jim Blackwood with assistance from Jamison Waddell.

As a web extra, here is raw video of Cyril Barrett performing two songs as captured live by Jamison Waddell:

To listen to more artists recorded live on
The Stairwell Sessions
,
please click here
.