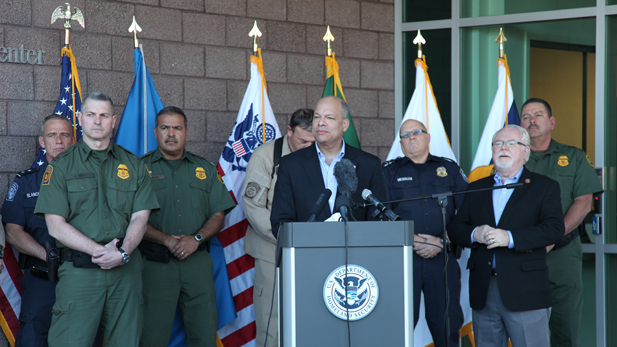 Listen
Secretary of Homeland Security Jeh Johnson visited the Arizona-Mexican border for the first time Wednesday.
In his first visit to Arizona, Johnson said he plans to make the border a priority.
"Border Security is a large part of what I need to focus on as secretary of homeland security," he said.
Johnson spent time in Douglas and toured the area with U.S. Rep. Ron Barber. Johnson said he is impressed with the work of the Border Patrol in the Tucson Sector.
"I know that we have over the last several years devoted considerable resources to border security in this part of this country, which are being used very effectively," Johnson said. "But there continues to be work to do."
The secretary plans to take information he gathered from conversations with ranchers, Border Patrol agents, local law enforcement and border mayors and take it to Washington, where he will testify for the Homeland Security Committee of which Barber is a member.