The PBS NewsHour will air President Obama's State of the Union address, the Republican response and analysis live beginning at 7 p.m. NewsHour will cover both President Obama's address and the Republican response to be given by Rep. Cathy McMorris Rodgers of Washington.
Income inequality, immigration and education are expected to be among the key topics included the president's address.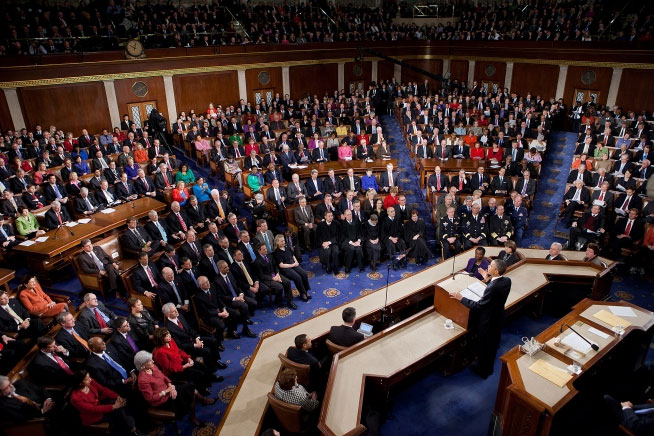 (Official White House Photo by Lawrence Jackson)
NPR 89.1 will offer live anchored special coverage starting at 7 p.m. Robert Siegel will host. He'll be joined in the studio by White House Correspondent Tamara Keith, National Political Correspondent Mara Liasson and Senior Washington Editor Ron Elving. There will also be analysis of the speeches from Ramesh Ponnuru, senior editor of National Review magazine, and EJ Dionne, columnist at the Washington Post as well as NPR reporters.
This special radio coverage is also available by streaming online at the Arizona Public Media Radio page.
State of the Union Address Live Coverage, Tuesday, beginning at 7 p.m.