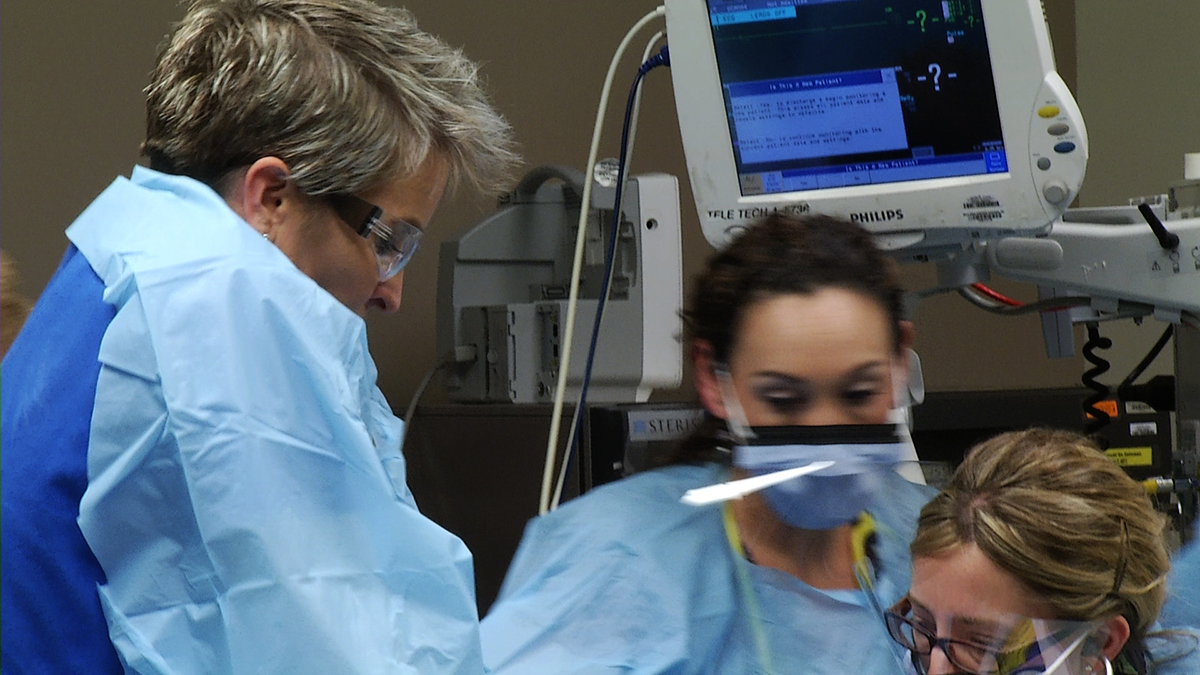 UAMC trauma team treating a code red case.
Level One Trauma
is a revealing, personal, and gripping look behind the scenes at the University of Arizona Medical Center's Level One Trauma Center. This documentary takes the audience inside a trauma unit as first responders, doctors, nurses and other specialists struggle to save lives on a daily basis. It also focuses on very personal stories shared by patients and their families about their survival and care.
Beginning with the 911 operator, everyone involved with the Trauma Center is part of a system specifically designed to get trauma victims the best care possible as quickly as possible. Level One Trauma also explores the cost of maintaining such a high level of comprehensive care, and perhaps more importantly, the cost of not having a nearby Level One to the communities they serve.
Level One Trauma, Tuesday at 8 p.m. on PBS 6.