Tuesday on The Diane Rehm Show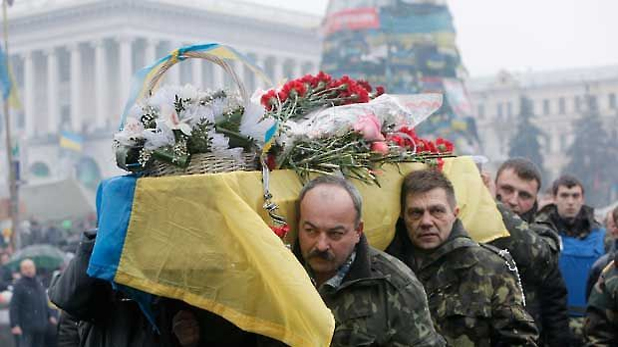 A coffin with the body of a protester killed in clashes with the police is carried through the crowd in Independence Square, Kiev, Monday, March. 3, 2014. (AP Photo/Efrem Lukatsky)
U.S. And E.U. Response To The Crisis In Ukraine
Russians are reportedly demanding that Ukrainian forces in Crimea surrender soon or face armed assault. Meanwhile, U.S. Secretary of State John Kerry is heading to Ukraine's capital to meet with the country's embattled government. Guest host Tom Gjelten and his guests discuss the latest on the situation and how the United States and European Union will respond.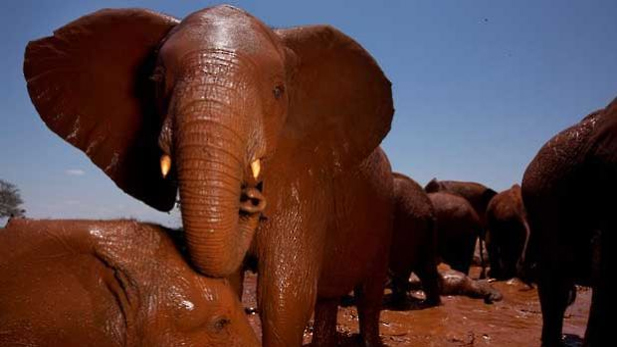 The new ivory rules ban the commercial import of African elephant ivory. (Michael Nichols/National Geographic)
Environmental Outlook: New Strategies For Stopping The Elephant Ivory Trade
African elephants continue to be slaughtered for their tusks at an alarming rate -- as many as 35,000 a year. For this month's Environmental Outlook, new strategies for stopping the illegal ivory trade and whether they can save the African elephant.


Weekday mornings from 9-11 a.m. on NPR 89.1 FM/1550 AM