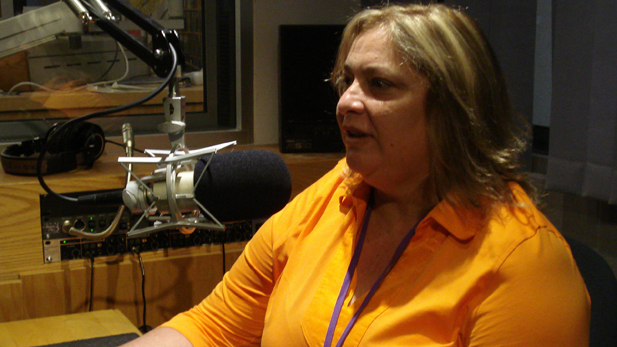 Mayra María García in the AZPM radio studio
The annual Arizona International Film Festival is being held in Tucson from April 11 to April 27, and it's giving residents in this country an opportunity to learn about the world through the perspective of the global community.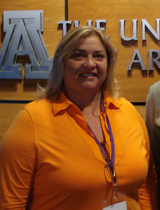 Filmmaker Mayra María García, curator of the Cine Cubano event at the 23rd Arizona International Film Festival
Thirty nations are presented this year, but there is a special focus on cinema from Cuba.
Mayra María García is a Cuban filmmaker, and she is curating the 14 features, documentaries and shorts that compose the Cuban contingency in the festival.
García spoke to Arizona Public Media's Tony Paniagua about the present state of Cuban cinema, some of the challenges being faced by filmmakers, and her expectations for the future.
She was joined by Dereka Rushbrook, Ph.D., who is serving as a guide and interpreter.
Rushbrook is in the University of Arizona's School of Geography and Development.
Listen: