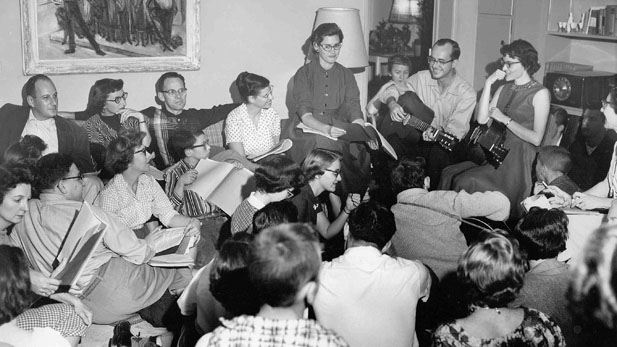 A photo taken in the late 1950s at a living room gathering of The Tucson Folksingers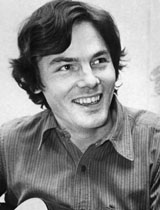 Folk singer Michael Cooney
On Sunday, at the 29th Annual Tucson Folk Festival, a group of current and former Tucson residents will assemble for the first time in more than fifty years.
The Tucson Folksingers were originally active from 1955-62. The group held weekly gatherings, where people from all walks of life shared music, friendship, and a growing awareness of the tumultuous politics of the era.
This year, as many as 10 members of the group will be reuniting to share memories and to give a public talk at the Festival. This reunion is being filmed to create a documentary, an effort funded in part by the Humanities Council and the Tucson-Pima Arts Council.
For this interview, Mark McLemore was joined by Clyde Appleton, a retired music teacher who is considered the Tucson Folksinger's founding member, Barbara Elfbrandt, a retired educator who also worked for the United Nations, and Michael Cooney, a "98 percent retired" musician and singer who now lives in the state of Maine.
Listen:
Here is a complete version of Michael Cooney singing and playing banjo on "The Frozen Logger", an American folk song written in 1928 by James Stevens: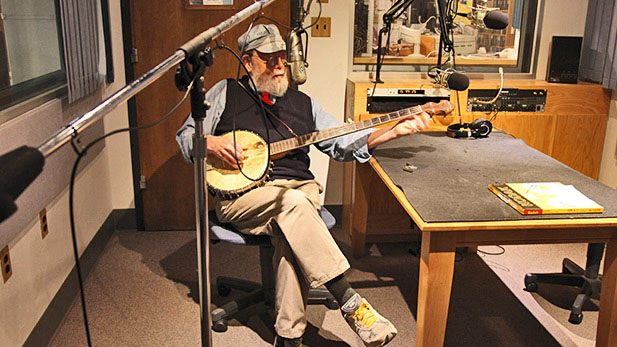 (PHOTO: Robert Jaime)
Watch their interview for AZ Illustrated Arts
(VIDEO: AZPM)