This new three-episode series executive produced by best-selling author and U.S. army veteran Wes Moore, tells the story of his search for answers to some of the most difficult questions facing veterans returning from war.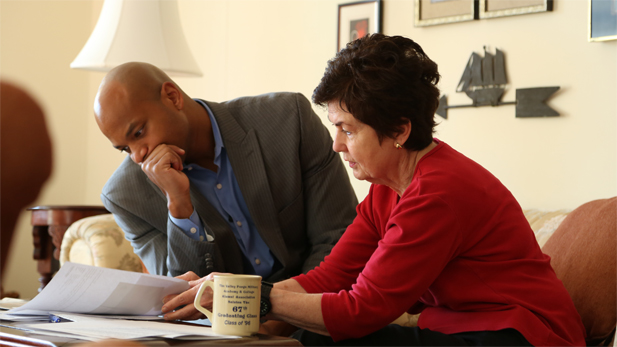 Wes Moore and Bonnie Collins reminisce about Wes' friend and Bonnie's son Brian who, like many veterans, took his own life.
Wes' journey begins with Bonnie Collins, the mother of Brian Collins, one of his oldest friends and a fellow officer. Last year, after getting married and beginning a new career, Brian abruptly took his own life. The questions surrounding this tragedy initiate Wes' desire to learn more about why some can get on with their lives, while some cannot.
Coming Back With Wes Moore, Tuesday at 8 p.m. on PBS 6.